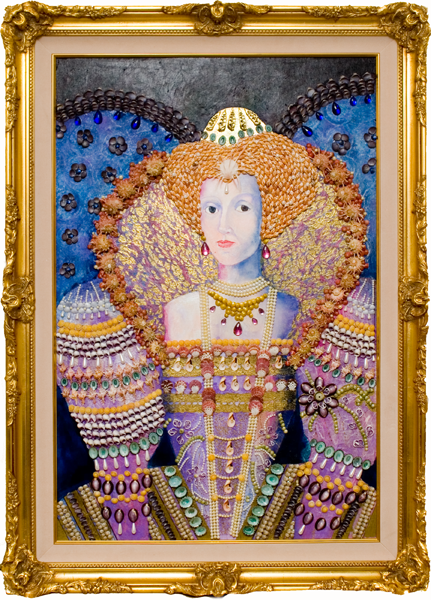 This painting is not copied from any portraits, but is a free-hand drawing out of my imagination. It is characterized by a dense use of shells to almost completely cover the painting's surface. The flower referred to is a large brooch made of cowries and sea urchins on the Queens right sleeve.
Currently displayed at Sweet Ambrosia Bakery
2037 NW Miller Road, Portland, Oregon 97229

24" x 36"
$2500